Happy 'Straya Day everyone! We have always pulled big parties for all the Aussies who happen to be in Rome on Sunday, January 26th and definitely won't be missing the occasion this time around either! Everyone is invited though - don't worry if you are not originally from Australia - we are all joining the cause and we are all from the Land Down Under on Australia Day!
The Highlander opens up at 11am and our smashing Aussie Day offers will be launched as soon as we open doors. All of you who come down to the bar for a few drinks can count on FREE VEGEMITE sandwiches - those will be served all day and all night until we close.
All of you who buy bottled beers will contribute to our cause "Protect Australian Wildlife" - every bottle bought generates 1 Euro for the fund and will be transferred to the Community Enterprise Foundation the following day.
Our special edition "Protect Australian Wildlife" t-shirt is available to purchase at 20 Euro - 5 Euro of which goes towards the fund.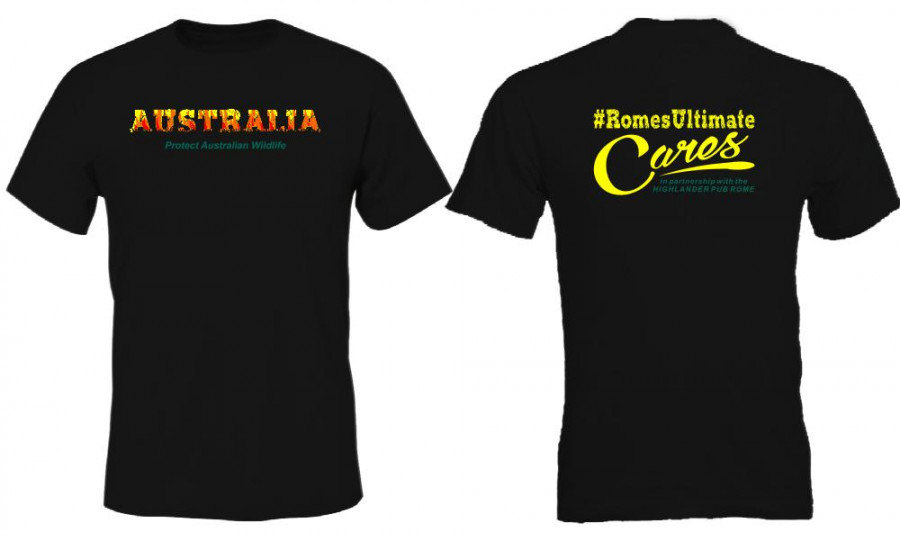 Your favourite Aussie tunes will certainly tuned up at bar all day and and all night long. We will be accepting requests as well.
The culmination of the night will be the pub crawl host at the Highlander. Rome's Ultimate Australia Day Bar Hopping and Clubbing is a must!
We have lined up one crazy party adventure topped up with an open bar, drinking games and body shots!
Without exaggerating this must be one of our biggest nights through the whole winter! Starting from the Highlander pub (vicolo di San Biagio 9) at 10pm with on ALL YOU CAN DRINK happy hour until 11pm. After 11:30pm we jet directly to the most happening bar and club in downtown Rome - club is open till dawn.
No need to worry about any entrance fees - with our package we got it all covered.
ADMISSION:
It is €30 per person to join us and it includes our Happy Happy Hour / Open Bar and all you can eat pizza between 10pm and 11pm, drinking games after the end of the open bar and a bar on road and free entry into the biggest club on Sunday night in downtown Rome!
The open bar package includes a t-shirt as well - the special edition Australia - Protect Australian Wildlife t-shirt will be given out until we run out of stock (it is only a limited edition) otherwise you will receive a voucher and you will be able to collect from our office any day after the party.
RUNNING LATE? or not a big drinker
You can still join us after the end of the Happy Hour Open Bar for only €20 which includes a drink of choice at the Highlander pub and the admission to all the other bars or dance bars/clubs we cover!
Ruta
The Highlander Pub Rome
Vicolo di San Biagio 9
00186 Roma
tel. +39 0668805368

info@highlanderome.com